1. Adjacencies
2. Everyone keeps me
3. Overlay (for David Lang)
4. Everyone keeps me
notes
Exposure is in some way about the fear of making choices. There are times when the thought of complete commitment to any idea only amplifies the cries of potential paths not taken. For me, most of the energy in this piece is found in the way slices of musical material interact with one other, rather than through a
complete immersion in the material itself.

In the first movement, two very different types of music are laid next to each other, at first bleeding into each other and eventually fighting for space. The latter half of this movement is a mobile of musical fragments separated by jump cuts. I'm interested in the ways that particular coloristic bowing techniques (like the weight and speed of bow strokes, and the position of the bow on the instrument) can be used to control the character of musical fragments and heighten contrast between them.

The third movement is an overlay of two ideas, both derived from works by a revered teacher of mine, David Lang. I took the harmonic progression from one section of Lang's works (the opera The Difficulty of Crossing a Field) and superimposed it on a pattern scheme from another (the percussion quartet The So-Called Laws of Nature). The quartet plays a litany of percussive sounds in rhythmic precision, including those produced by bowing on the bout of the instrument, laterally on the strings, and playing with the winding of their bows.

The second and fourth movements are like verses of a song. The viola, in a way the emotional explorer of the entire piece, is like the singer.
Exposure
ensemble string quartet
duration 18 min.
written for The Calder Quartet
commissioned by The Calder Performing Arts Organization and Justus and Elizabeth Schlichting
premiere May 14, 2017
The Broad Stage, Santa Monica Performing Arts Center, Santa Monica CA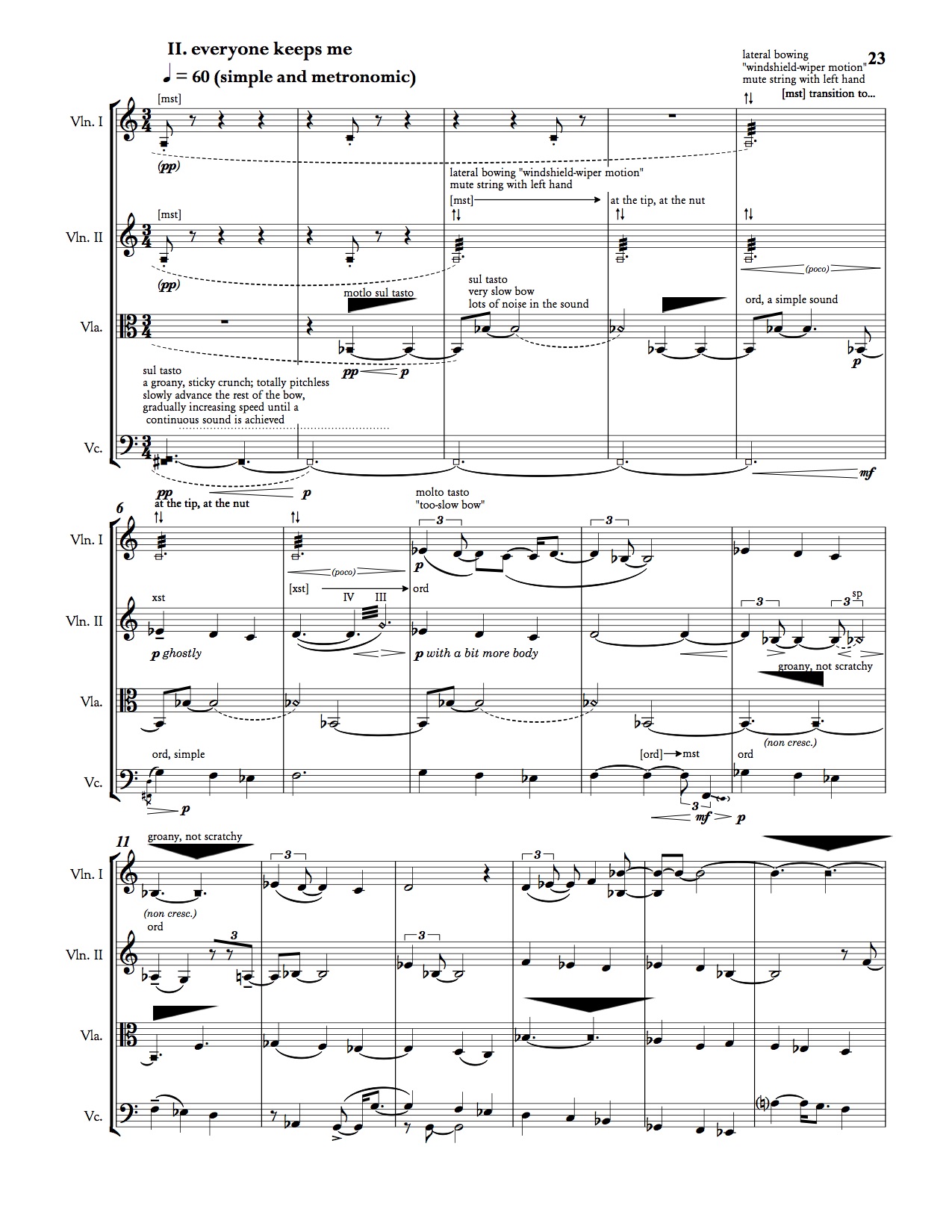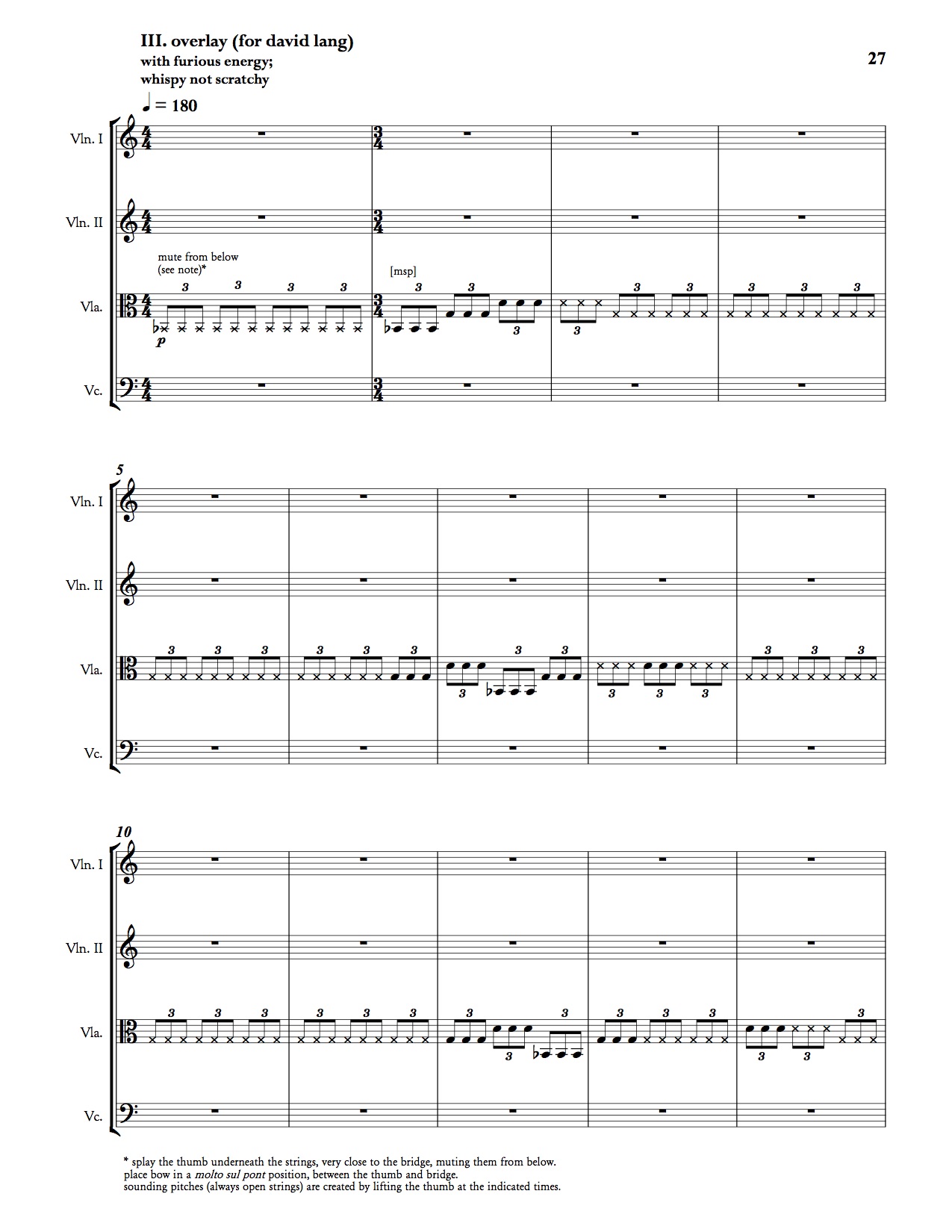 to download a sample of Exposure click here